For me, to be chosen as one of six SVN Innovation Award winners in 2009 was both re-affirming and inspirational. Sometimes, being in the business of doing good can make you feel like you're the ugly duckling swimming in a big massive pond – becoming a member of SVN as one of the award winners felt like finally finding that "flock". There are so many trailblazers here who have been through similar experiences – it simply makes for great learning being immersed in this community, able to share and network with so many like-minded individuals all coming together in one place.
I do what I do because it's intuitive for me — because there is a problem, there is a solution, and the solution is a solution for much greater things than just finding the use for palm waste material. Earthcycle also addresses an important social element and the much larger environmental aspect. This is what speaks to me and continues to drive me.
SVN has actually been around for over 23 years, "inspiring business and social leaders to build a just economy and sustainable planet." The SVN Innovation Awards were created to foster the next generation of social entrepreneurs, whether from the business or non-profit sector, to recognize the achievements of a new era of leaders, and to give them access to the over 500-member SVN community and its resources.
I'd like to thank the extremely professional staff at SVN for the important work they do – what a wonderful, caring group of individuals you are!
Check out the highlights from the 2009 SVN Awards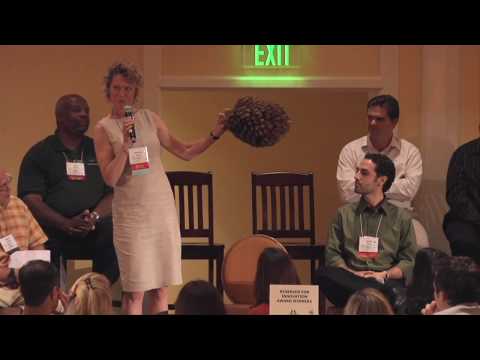 Tags: Earthcycle, Shannon Boase, Social Venture Innovation Awards, Social Venture Network, SVN
Welcome to the Earthcycle Blog!
This community is an integral part of Earthcycle Packaging, and our efforts to inform you and help bring about change in the world of packaging. Here you can read and respond to various posts and resources related to eco-responsible packaging, as well as learn more about the Earthcycle team and community. We hope you will join us in sharing your experiences. Read more…
Shanon Boase
Founder & CEO, Earthcycle Packaging
Resources »
Archive »